Packaging Equipments
SPK-501A
Fully-automatic Carton Sealer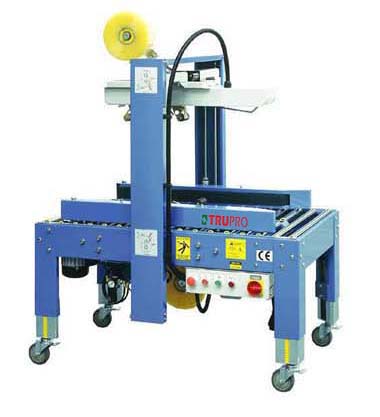 l For uniform boxes.

l Fully automatic fit width and height.

l Side belt driven.

l Reliable taping head seal box smoothly and accurately.

l Table height adjustable from 570~770 mm.

l Sturdy mast, strong construction.

l Auto stop device.

Option:

l Extension roller table L 500 mm.

l Safety guarding.

l CE standard.